Los Angeles - DAVID Beckham intends to buy his wife, Victoria Beckham, jewelry owned by the late Dame Elizabeth Taylor is sold in an auction.
David Beckham was willing to spend up to $ 6 million for a piece of diamond to be auctioned next month. The handsome of footballer wants to show how much she loves the Victoria after giving birth to their daughter, Harper Seven, two months ago.
"David is very happy since Harper was born. He feels like to fall in love again with Victoria. He wants to show his feelings by giving Victoria's most spectacular gifts, "said the source who told Showbizspy, Tuesday (20 / 9).
Chosen as the auction house Christie's jewelry auction site collection Cleopatra star in December next. The auction is done after the age of Elizabeth's death even nine months.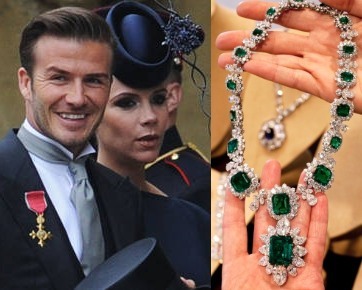 Results of the auction will be used for charitable purposes in the Elizabeth Taylor AIDS.
David Beckham feels like to fall in love again with Victoria